How To Become a Model with YOUR Own Top Modelling Agency Model Portfolio.


The classic Top Agency Model Portfolio is a collection of photographs showcasing your look in various outfits and poses. It's your resume and shows photographers and clients what you look like as a model and what you can do for them.

Four Top Modelling Agency Model Portfolio Folio packages, Click HERE.
Your custom modelling folio will have at least one head shot (a close portrait), a full length photograph showing your height and body proportion and a mid shot. In each of these pictures you should be wearing a different outfit and the shots should say something a little different about you. A top model agency portfolio will show off your style and versatility; your strengths as a model. To do this you need strong images - GREAT images - WOW pictures that highlight you.

How to become a Model - Your folio is to show Photographers, Fashion and Advertising Clients what you look like, what you can do in front of the camera.

The Looks,
A top modelling agency portfolio contains a head shot, fashion, casual or formal, swimwear, lingerie or activewear, and an action or movement shot. An editorial or catalogue shot. If possible a mixture of studio and location shots in your folio.

What sort of Photographer do you need?
The best photographer for shooting a modelling portfolio is one who understands the fashion and modelling industry and how to photograph people well. Kent Johnson has photographed fashion and models all around the world.

Styling, What to Bring.
When we are styling the shoot from your clothes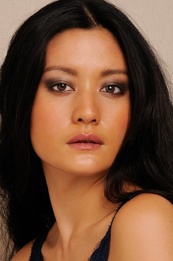 you will need at least 5 to 7 complete outfits depending on your package. We will choose the best combinations to give you the best fashion model look. A casual outfit, something a little more formal, swimwear or lingerie and possibly sportswear if you are the athletic type. Don't forget matching footwear and accessories and be sure all your garments are clean and freshly pressed.

Can you bring a friend?
Of course you can but be sure it is someone who is supportive of what you are doing. It might be your Mum, Dad or your best friend.

Modelling portfolios with Kent Johnson
You are in good hands to help you become a model. My photographic team has real fashion experience working on Editorial & Commercial fashion with both new and experienced models from Sydney's top modelling agencies. My shots bring out your best regardless of your experience in front of the camera. And we always have a great time!

Choose from my Four Top Modeling Portfolio Folio packages, Click HERE; for Men and Women, one just right for all needs and budgets.
Talk to Kent to discuss starting your modelling career in Sydney on 0433 796 863 or email . To view the most recent shoots Click HERE.